5 Ways to Transform Your Bedroom Into a Couple's Haven
Create a special place just for you and your spouse … transform your bedroom into a couple's haven.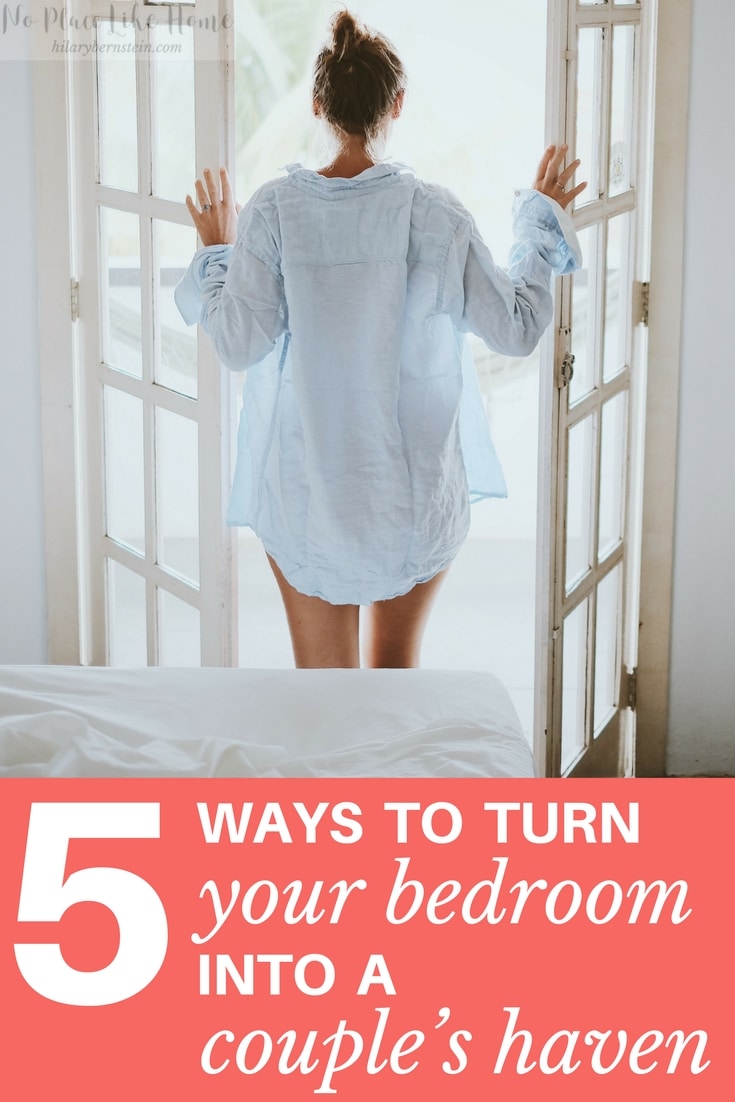 Have you been wishing for a place to get away and recharge, or a space that's just for you?
Your bedroom is perfect.
And if you're married, your bedroom is the best spot to set apart just for you and your spouse. No matter how many other people are living in your home, your bedroom is a good place for the two of you to escape and retreat.
Your bedroom is a perfect place where you can relax together, shut the door and talk, snuggle, and enjoy sex. When you invest a little time, energy, and money into this room, and you're investing in your marriage.
Creating a couple's haven
But in every home, bedrooms often are overlooked, simply because they're not public places. After all, it's not very likely you'll parade your company through your bedroom when they come over for a dinner party.
But even if many people don't actually see your bedroom, you shouldn't ignore it. Instead of piling it with baskets of clean (or dirty) laundry, or keeping the walls bare and dresser tops piled with papers, take a little bit of time and thought to transform this space.
Believe it or not, your bedroom can be one of the best spaces in your home to create a haven.
You may want to turn your bedroom into a couple's haven … but how exactly do you do it?
The good news is that it doesn't necessarily cost much money at all. With a little bit of creativity and effort, here are 5 ways to turn your bedroom into a couple's haven: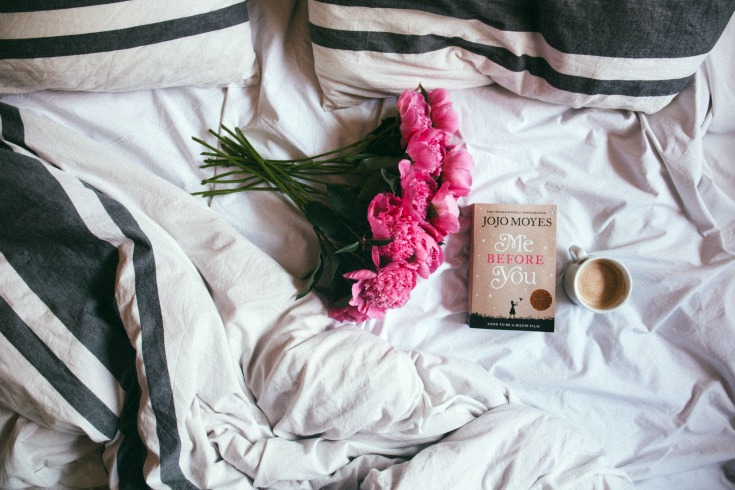 1. Have a decorating plan.
You don't need extensive or elaborate ideas, but definitely have some kind of plan besides a catch-all room.
Scour Pinterest for ideas, but for starters you can pick one or two colors to work with. Add some wall art and choose a complimentary bed covering.
While you're decorating your room, make sure you want to spend time there. Don't get stuck in the habit of using all the decorating leftovers you have from the rest of your home – but actually try to furnish with elements that will turn this room into a retreat.
And use lighting to your advantage – battery-powered candles are a great way to add safe mood lighting. (Falling asleep with lit candles may be romantic, but it's not safe.) You may not use this mood lighting every day, but they can add a romantic touch when the moment's right.
2. Use your bedroom as a place to celebrate your marriage.
Of any room, your bedroom's a great place to display your favorite photos of you and your spouse – celebrate your marriage in this room, even with your photos or decorations.
I've heard the master bedroom is a place to shut out the rest of the world. So instead of plastering the walls or top of your dresser with pictures of your children or other family members, try to just stick to you and your husband. Display photos of when you were dating. Decorate with memorabilia that's special to just the two of you.
In my own bedroom, my husband and I have some of the souvenirs from our honeymoon. While they could decorate other rooms in our home, they're special just to us because we remember buying them together when we were newlyweds. They're a happy reminder of the beginning of our marriage.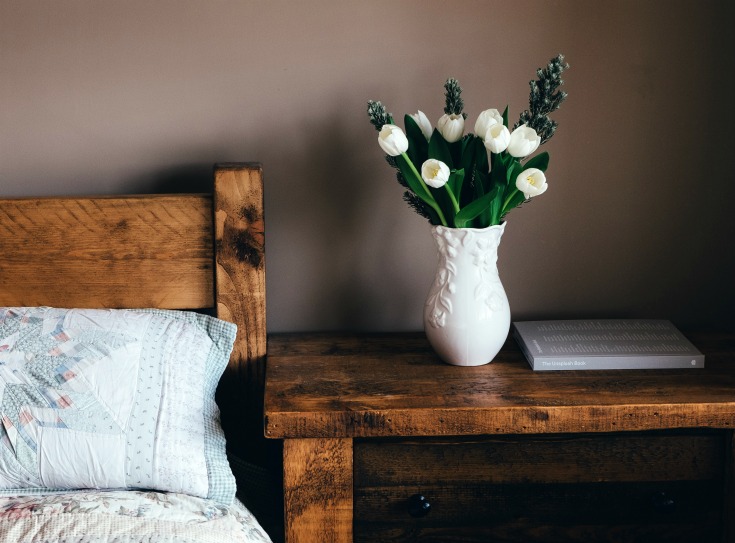 3. Make an effort.
Since you may not spend much time in your bedroom, it might be tempting to use it as a dumping spot, where you toss important papers that need filed or laundry that needs put away.
Spend time cleaning this room, though. Get the clutter off your nightstands. Dust hard surfaces, since you're breathing the air in all night long. (Here are 7 simple ways to clean your bedroom.)
As much as possible, try to keep your bedroom a clutter-free zone, since it's the first thing you see in the morning and the last thing you see at night. Trust me – it's better when you can walk in or out of bed without trying to have to navigate around piles of stuff.
4. Limit distractions.
Just like you're getting rid of physical clutter in your bedroom, also get rid of anything that would add to your mental clutter, as well.
While some people like watching TV in bed, I'm a huge advocate of keeping televisions out of the bedroom to keep the focus on relationships.
In my home, my husband and I use our master bedroom for sleeping, snuggling and sex. By using the rest of our house for the rest of life, it sets apart our master bedroom for the most intimate parts of marriage.
It's become a wonderful place for my husband and I to talk with each other, dream together, and connect. It's our own private retreat.
5. Think of your bedroom as a haven.
When you and your husband think of your bedroom as a haven, it will become one. Use it as your own getaway – when you're both home from work, go to your room to discuss your day. (This is especially helpful if you have children and the rest of the house is noisy or cluttered.)
As you both use this space as a place to invest in each other and your marriage, you'll long for your times spent there.
One of my older, wiser friends shared that she and her husband used their bedroom for Friday night dates when their children were young and they didn't have babysitters. They'd entertain their kiddos with a video and then escape to their bedroom with a board game or books. They'd relax on their bed and reconnect with a free date night.
As you and your husband consider your bedroom a haven, you'll care for it like it's one.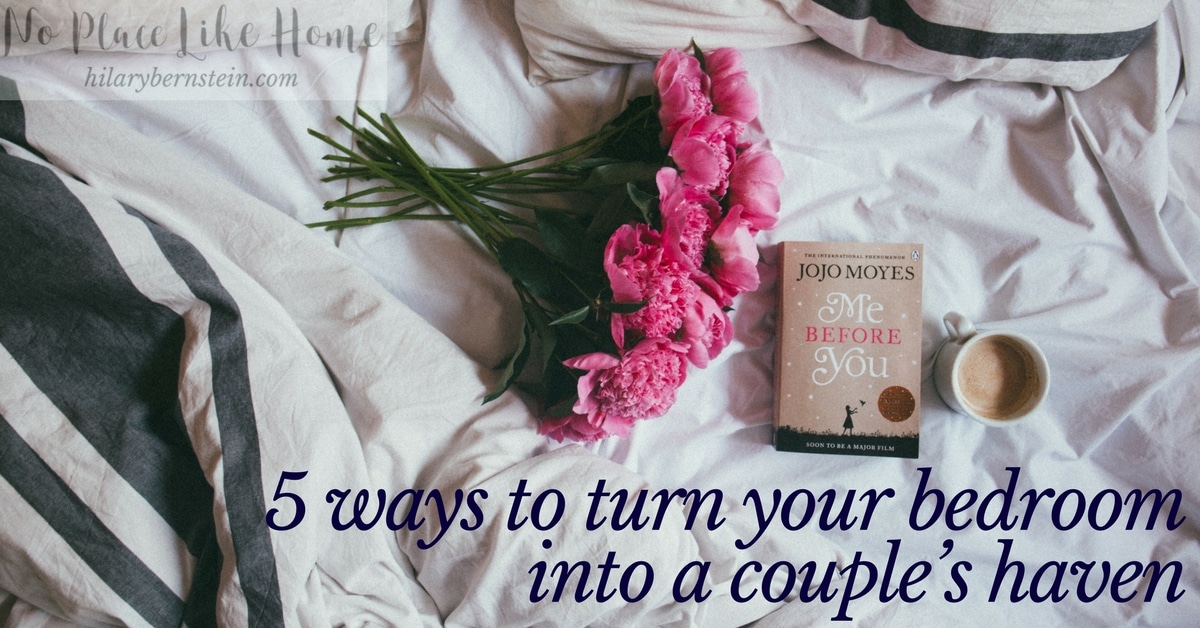 As you have a decorating plan (and use it), use your bedroom as a place to celebrate your marriage, make an effort in transforming your room, knowingly limit any distractions, and actually think of your bedroom as a haven, you'll transform your bedroom into a haven where you and your husband can rest, recharge, and enjoy each other.
In what ways have you transformed your bedroom into a haven?
Disclosure: This post originally was published on Feb. 13, 2017. Links in this post may be affiliate links. This means that, at no added cost to you, I may make a commission on products purchased through these links. Thank you for supporting this website!
All images courtesy of Unsplash.