The Calling to Care for Your Home
You might not want to admit it, but the calling to care for your home is a great thing.
Have you ever known you've had a calling for something … but you'd rather ignore it?
I have a tendency to get excited about new possibilities really easily. So when I hear about opportunities, I want to jump right in and get involved. Sign me up to volunteer. Commit me to more work. Add something more to my already full plate.
But all of the exciting opportunities, as good as they might be, have an uncanny way of distracting me from the important commitments of life.
When I became a wife, my husband became a priority of mine. And when I became a mom, my children became a priority. And along with both of those important priorities, our family home also needs to be a huge commitment.
Even if it doesn't always feel like I willingly signed up to be a homemaker, I believe that comes right along with being a wife and mother. Who else, but a wife and mom, should devote themselves to nurturing their family through their home?
Housework certainly can be divided up – either through family chores or hiring a cleaning lady. But the woman of the house sets the tone of the home and creates a nurturing atmosphere. It's just part of being the woman of the house.
And even if it seems like a big responsibility, it's also a big gift – the honor earned after years of helping others in their homes.
When gender roles are a good thing
Like it or not, we as women do have a calling to care for our homes. As the Bible details in Titus 2:4-5, older women are to "train the young women to love their husbands and children, to be self-controlled, pure, working at home, kind, and submissive to their own husbands, that the word of God may not be reviled."
In today's culture, it may sound completely sexist. But caring for our homes falls to us as women. That's part of the reason why many husbands have an easier time looking past messes or basic housekeeping chores, but so many women sense what needs to be done in a home. Women are wired to care for things inside the home.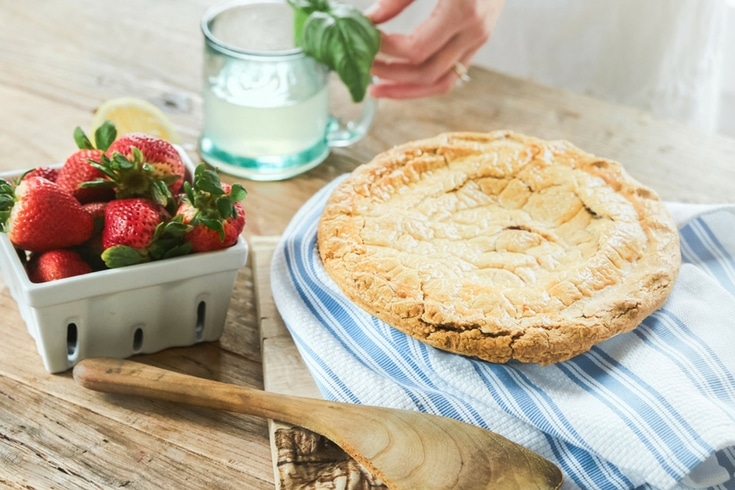 Biblically speaking, this started way back in the Garden of Eden. Adam was created in the wilderness and he was wired to explore and conquer. But Eve was created in the safe haven of the Garden of Eden.
The sooner we embrace these gender roles instead of resisting them, the easier life will be. Believe it or not, a lot of relief and satisfaction is found when you stop feeling like you have to do it "all" and be some sort of a Superwoman – exploring and conquering the business world, while maintaining a home and caring for your family.
It doesn't mean you won't be tempted to try – but your exhaustion will slip away as you build into your family through relationships and caring for your home.
Recognizing the calling to care for your home
The calling to care for your home might seem subtle at times, but if you look closely enough, you'll be able to recognize it:
It's the compulsion you feel to change something in a space to make it look better or function more practically.
It's noticing what needs picked up, decluttered, or organized.
It's the seasonal pull to do something in your home – whether it's opening the windows and airing everything out once winter's gone, or decorate and make a cozy home for Christmas.
It's even found in the discontent you have when something doesn't look or seem quite right. If your home doesn't feel homey, you know it. And you know you want and need to change, even if you don't always know what to do.
Once you realize all of those clues point toward your calling to care for your home, you can embrace them instead of trying to silence them. It's a good thing to intuitively know you want or need to change.
Answering the call
The trick is that once you recognize the calling to care for your home, you might not be able to act on it right away.
Sure, you might know your home isn't the coziest place you'd like, but you simply don't have extra money to make changes (or to move).
Or you might know that a thorough housecleaning is just what your home needs, yet your schedule is too busy to allow for anything but basic maintenance chores.
The sooner you stop ignoring the calling to care for your home, you need to make it a priority – both with your time, your energy, and your efforts:
Carve out the time to do the things you need to do.
Conquer the household tasks that have been hanging over your head.
Make the necessary changes to properly care for your home the way you know you'd like.
As you do make caring for your home a personal priority, you'll quickly see the differences made when you fulfill your calling to care for your home.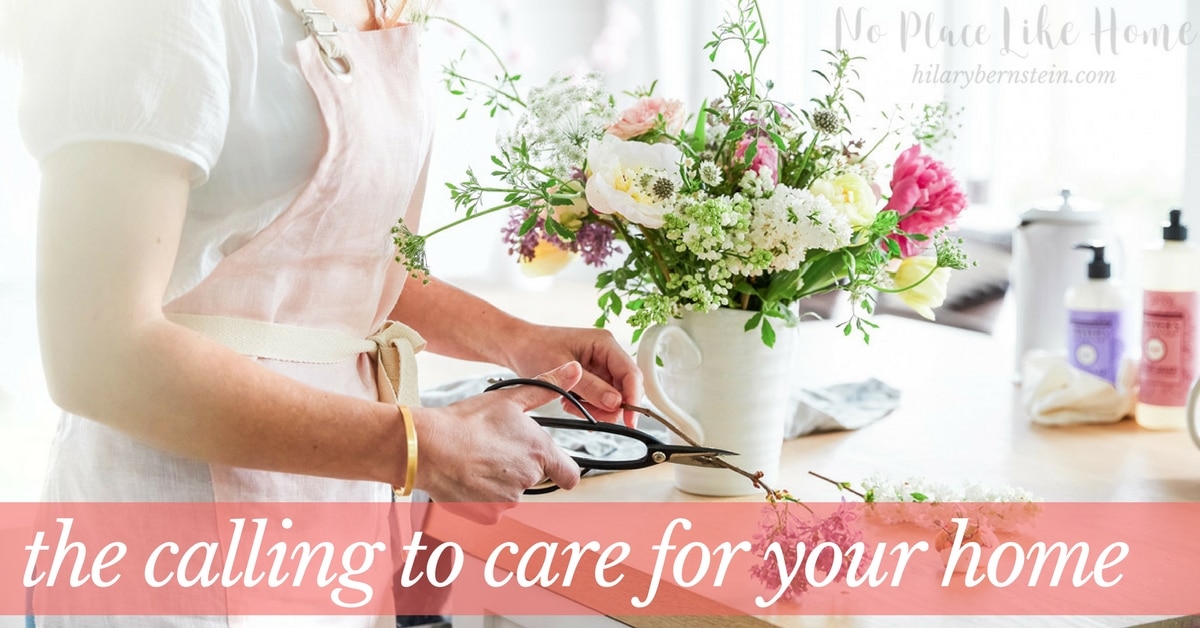 If you've responded to the calling to care for your home, what have you noticed?
Disclosure: Links in this post may be affiliate links. This means that, at no added cost to you, I may make a commission on products purchased through these links. Thank you for supporting this website!
All images courtesy of Adobe Stock and Grove Collaborative.