Caring for Your Home When You're Overwhelmed
When you're overwhelmed with life, how in the world can you care for your home? Here are a few suggestions that work wonders!
Life can be overwhelming.
And some seasons of life can feel more overwhelming than others.
What do you do when you're absolutely swamped with work … with family … with conflict … with commitments … with home?
Feeling overwhelmed? My book, 180 Devotions for When Life Is Overwhelming, can help! I've written this devotional to help and encourage you through overwhelm in every area of life: family, finances, work, health, faith, and so much more. 
I know all too well that when you're feeling overwhelmed with life, caring for your home is one of the first things to slide. It's only natural.
When everything else is screaming for your attention (sometimes quite literally), it's easy to forget about your home.
Frankly, that seems right.
Your home is important – and ideally is a haven for you and your family – but relationships are always more important.
People are more important than things (always!) whether you're dealing with other people or yourself.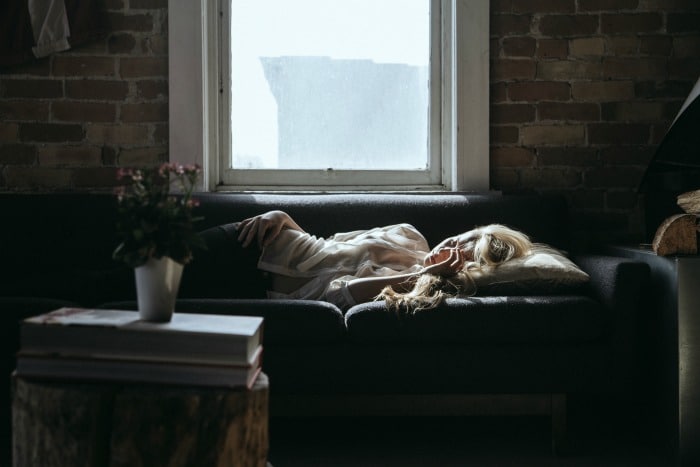 What to do with your home
If your homemaking responsibilities stress you out and your home just doesn't feel like a haven, you need to find some ways to make changes for the better.
The first step is figuring out what causes you stress.
Is your entire house a mess? Just one room? Just one sort of chore?
Once you've figured out what is causing your stress – and it may be a few different things – write it down. Get all of your obligations and responsibilities and homemaking problems out on paper where you can see them.
Consider this a brain dump.
Now that everything is out in front of you for you to visualize, start to think about possible solutions.
Realistically, what are the worst problems in your home? What are some possible solutions you could possibly use? When could you start?
If you're short on time and just can't commit to devoting hours – or days – to issues at home, break your chores into smaller, more manageable tasks.
Believe me when I tell you that a little bit every day is better than nothing at all.
If your kitchen looks like disaster hit, start cleaning it one drawer at a time. And if you can only fit one drawer in a day, count it a success and don't sweat the rest – work on just one drawer a day.
This process may end up being a really long one, but slowly you'll start to take control of your home.
Figuring out what works best for you
Once your home is a little more manageable – and as long as you keep at it, it will get there – start to create some easy systems that will help with your daily chaos.
No matter how hectic life gets, I make sure I do a handful of Non-Negotiable Daily Chores every.single.day. There's great comfort in looking around your home in the midst of your busyness and overwhelm and knowing that you've accomplished something.
In my home, every day I make sure to:
Make the bed once I get up in the morning.
Wash dishes after every meal (or load the dishwasher).
Stick a load of laundry in the washing machine every morning to dry, fold, and put it away throughout the day.
Pick up messes and clutter before bed.
This won't add any deep cleaning to your day-to-day routine, but it will help your home run on auto-pilot while you tend to the busyness of work, family, conflicts, and commitments.
Now that you know what you need to do, slowly work your way through your to-do list, and stick to Non-Negotiable Daily Chores, you'll be able to care for your home … even when (and especially when) you're overwhelmed.
How do you manage to care for your home when you're overwhelmed?
Disclosure: This post originally was published on May 3, 2016. Purchasing items through links in this post will result in a commission for Home To A Haven. Thank you for supporting this website!
All images courtesy of Pixabay.