3 Places to Look When Finding a Home Away from Home
It's ideal to have a haven at home, but it's also good to find somewhere away from home. Try these 3 places when you're looking for a home away from home.
Everyone needs a haven. Ideally, you can turn your home into a haven. But if you're living in a place that's not very peaceful or welcoming (or frankly, you just can't stand), you'll be happy to hear that you can find a haven just about anywhere. It all depends on your preferences.
Chances are, you've already experienced some sort of haven in your life. As you try to figure out what places make you feel most comfortable and welcomed, here are 3 places to look as you find your haven away from home:
1. Your friends' and family's homes
You won't necessarily feel drawn to each of your friend's or family member's homes. That's OK! It's completely natural to feel more comfortable with some people and not as comfortable with others.
That same level of comfort transfers to homes. You might long to visit your loved ones because you know you'll feel a connection and a warm welcome.
When this happens, take your longing as a clue. Get together! Go and visit. Help refresh yourself through relationships and the homes that nurture you.
Sometimes, these homes are only memories. I wish I could walk into my grandma's home and see her smile and hear her voice. But she passed away five years ago. I wish I could drive down the street and have a cup of coffee with my friend at her home. But she moved out of state three years ago.
When your havens are just sweet memories, thank God for them … and pray for new havens to minister to you. Also pray that your home could become someone else's haven.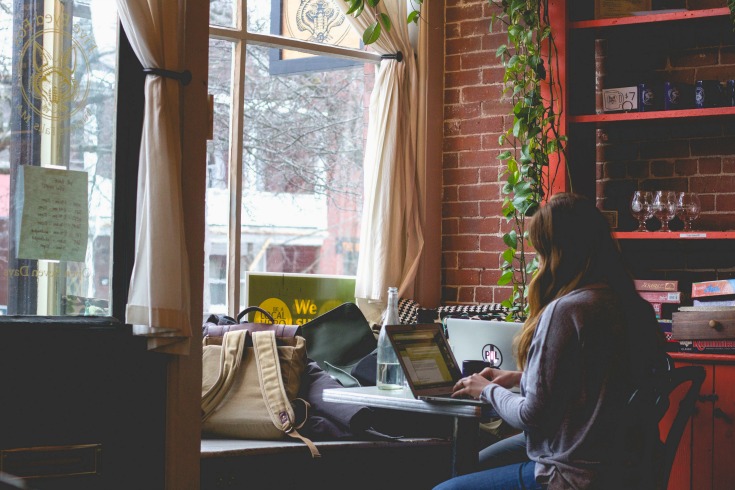 2. Nearby spaces
You know how good it feels to find a favorite restaurant, shop or park close to home?
It can feel like such a welcome relief to walk in the door and just know you want to spend a long time there. When you find these spots around your neighborhood, make sure you visit often. Stop in for coffee. Treat yourself to a bite to eat. Take a walk in nice weather.
Become a regular. Not only will you get to enjoy the environment that you connect with, but it will also feel great once you get to know other regulars and employees. (Employees will be happy to get to know you and welcome you, too!)
3. Faraway places
If you enjoy traveling, you know the excitement and adventure that comes with exploring new places.
Every now and then, you'll discover places far from home where you want to return. Sometimes you'll want to keep returning.
If and when you do return to your favorite vacation spots, you'll find the joy in creating a haven in faraway places.
My family's returned to Holden Beach, N.C., for the past 25 years. We don't go every year – some years we skip vacation, other years we travel other places.
But when we do go, it's like returning to our home away from home. We know our favorite restaurants. We now what we want to do before the trip starts, because we've done it before. We try new things and repeat some of our favorites. The comfortable familiarity creates one of my favorite havens.
When you do find a place you enjoy, whether it's near or far away, return if you can. And keep returning, exploring and creating memories as you find new havens outside of your home.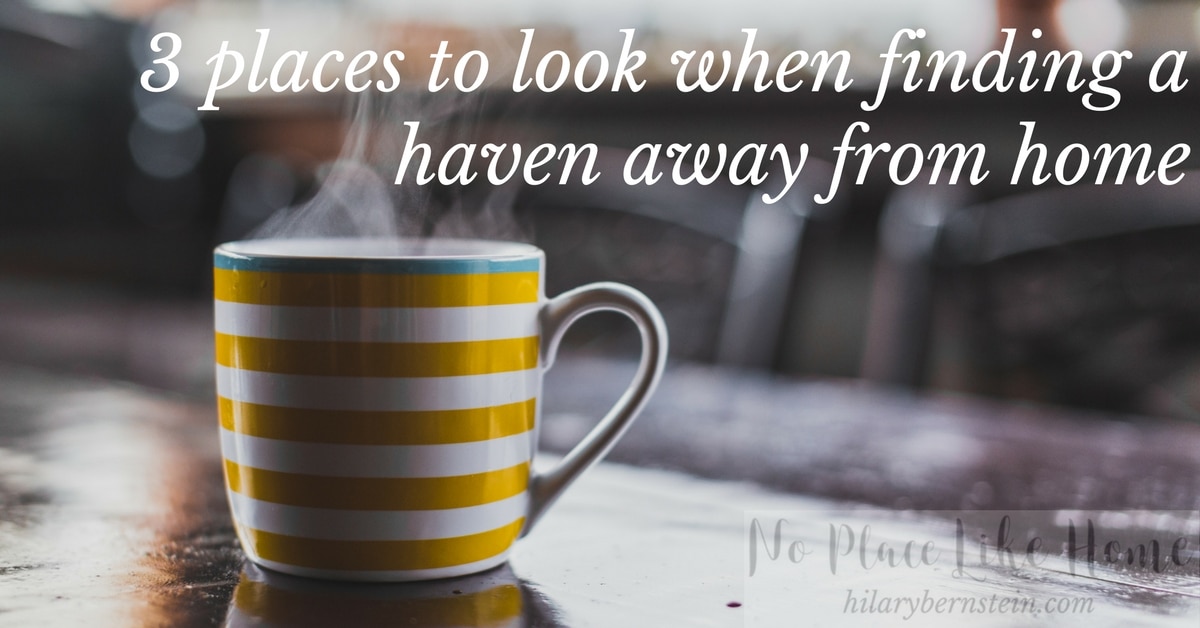 For you, what is one home away from home?