Inviting God to Join in Your Bedtime
As you're naturally winding down each night, try inviting God to join in your bedtime.
Have you ever stopped to consider that God is with you every moment of every day?
Sometimes it's tempting to think you're on your own. But you're not. And the sooner you begin to invite God into parts of your daily life, the sooner you'll recognize that He is there.
One of the easy times of the day to invite God to be a part of is your bedtime.
As you're naturally winding down each night, try to include the Lord in your rhythms and routines.
Reviewing your day
As you're getting ready for bed, think about your day:
What where the best parts?
What were the worst parts?
What can you thank God for?
How can you ask Him for help?
Begin to thank Him for your blessings, and ask for His guidance for your struggles.
Pray for others who come to mind.
You may or may not have been raised saying bedtime prayers – this is a perfect way to continue with that tradition. As your head hits the pillow each night, it's a perfect reminder to pray.
Saying goodnight
In my home, the only time my entire family is with each other every day is at dinnertime and bedtime. Since my children were babies, my husband and I have had Bible time before bedtime.
Once pajamas are on and teeth are brushed, everyone climbs on the bed in the master bedroom and we read the Bible and pray. Usually we work our way through a different book of the Bible night by night.
I'll admit that when our children were babies, I knew we did it to establish a tradition – and it was a good tradition.
When they grew to infants and toddlers, I wasn't sure how much they could understand the actual Bible – no child-friendly versions.
But now that they're school-aged, they're actually responding to what we're reading. Out of the blue, they'll ask questions or pipe up to offer insight and prove that they've been paying attention all along. I absolutely love finding out now that they've been catching a lot more than we ever realized.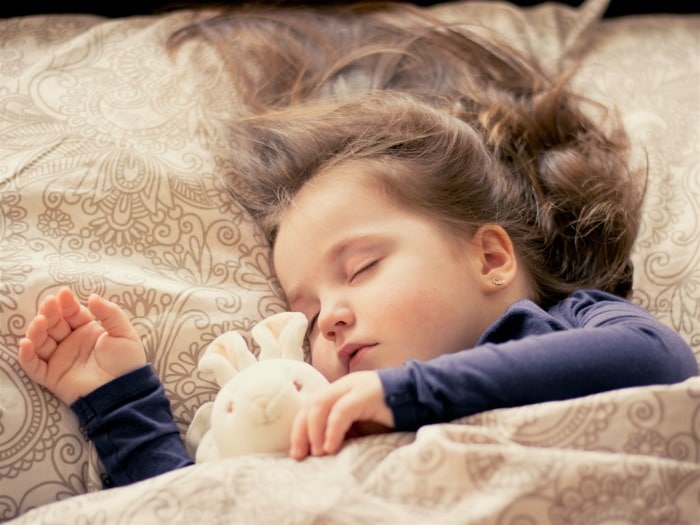 Tucking in
If you have children, checking on them one last time before you head to bed can be such a sweet time. There, in the dim light, you can see the faces of your sweet children – sound asleep. All of the craziness of the day has settled down. No matter what disagreements or discipline issues you've had to deal with, they're over for now.
Use those moments to realize how quickly your children are growing up. Praise God for them, and pray for their futures – their dreams, their talents, their gifts, their occupations, their spouse, and their own children.
The marriage bed
If you're married, it's vital to keep the Lord as the focus of your marriage. And praying is a fantastic way to keep Him as the focus.
Regardless of your spouse's salvation, also use the time to pray for your husband or wife. Pray for struggles they're facing, pray for their jobs and health and relationships with others.
If your spouse is an unbeliever, use the time that you try to fall asleep to pray for his or her salvation.
As you take full advantage of your marriage bed, thank God for the gift of sex and intimacy. (It's an amazing gift from Him!) Pray about it if you're having issues. Pray that the Lord would protect the two of you from temptation. And pray that the Lord would strengthen your relationship.
As you end your day with a focus on the Lord, you'll sleep sweetly, as Psalm 127:2 says, "In vain you rise early and stay up late, toiling for food to eat— for he grants sleep to those he loves."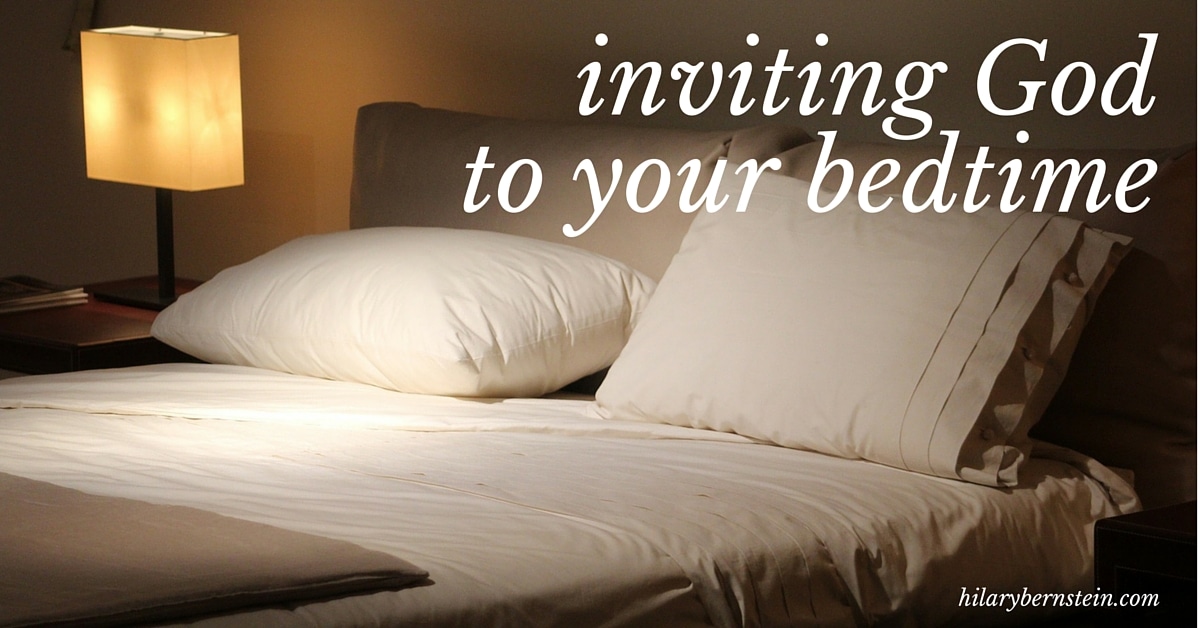 How do you invite God to your bedtime?
Disclosure: This post originally was published on July 25, 2016. Links in this post may be affiliate links. This means that, at no added cost to you, I may make a commission on products purchased through these links. Thank you for supporting this website!
All images courtesy of Pixabay and Adobe Stock.