If you're married, respecting your husband like the Proverbs 31 Woman doesn't have to be difficult … but it does need to be intentional.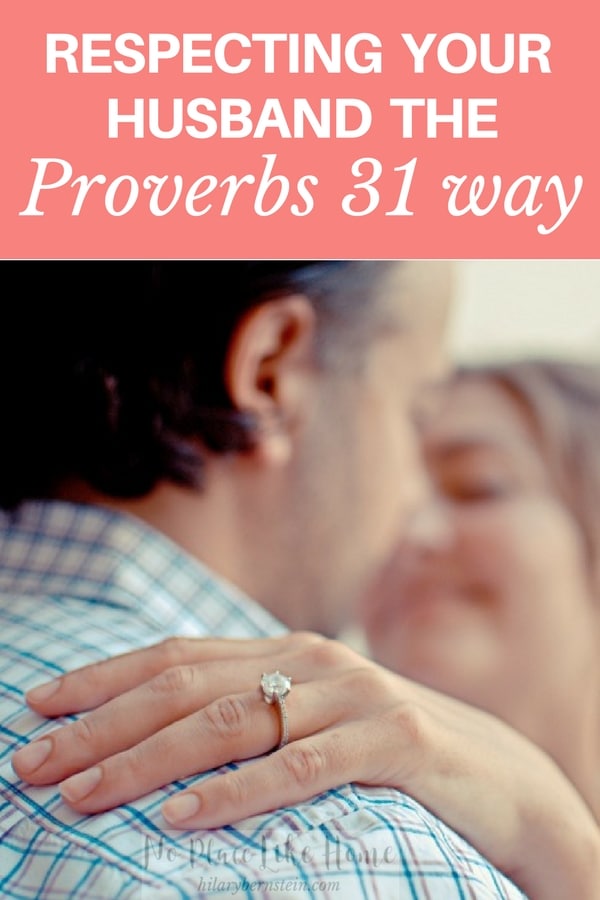 Which came first: the chicken or the egg?
And in Proverbs 31:23, which came first: a husband or a well-respected man?
As Proverbs 31:23 says, "Her husband is known in the gates when he sits among the elders of the land."
My question is this: Was the Proverbs 31 Woman's husband a man worthy of respect when they got married? Did she choose a husband wisely? (Or have her husband wisely chosen for her?)
Or did her husband change into a well-respected man during their marriage?
We'll never know for sure, but we do know that during their marriage he was a man who was respected by many.
Love and respect
If you've studied biblical marriage, you know that husbands need respect from their wives. As Ephesians  5:33 instructs, "However, let each one of you love his wife as himself, and let the wife see that she respects her husband."
Just as women need love, men need respect. And as a husband feels respected by his wife, he will begin to live in such a way that he is worthy of respect.
(Try it. If you're feeling frustrated with your marriage, first pray about your husband and your relationship with him. Ask the Lord to help you respect your husband … and then start respecting him with your words and actions. A transformation may not happen overnight, but you'll be amazed with the results.)
As you respect your husband and he becomes respectable, others will notice the change, too. His behavior through his actions and words will be worthy of respect.
Others will watch your respect-filled attitude and behavior, too. As you become a woman worthy of honor and respect, they'll take note.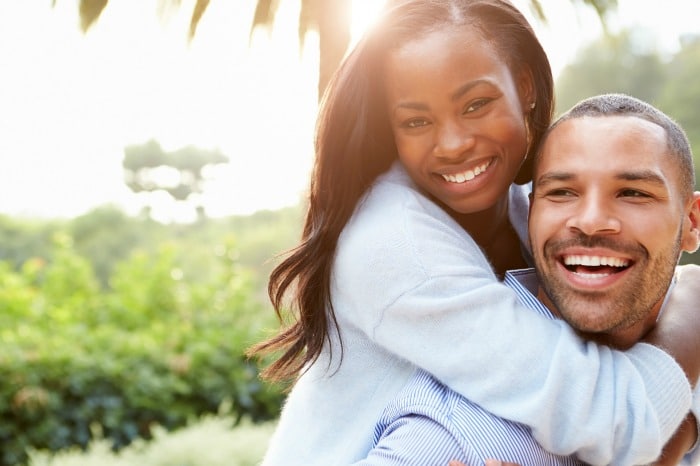 When your husband isn't worthy of respect
Just as the Bible includes the Proverbs 31 Woman's respectable marriage, the Bible also tells about the very different marriage of Abigail and her husband Nabal.
As 1 Samuel 25 recounts, "Now the name of the man was Nabal, and the name of his wife Abigail. The woman was discerning and beautiful, but the man was harsh and badly behaved."

When David was passing by Nabal and Abigail's property, he guarded all that Nabal had in the wilderness, so he sent his men and asked for favor. Nabal refused.

David was offended that Nabal was returning evil for good, so he told his men to strap on their swords for retribution. Abigail's servants told her about the situation and she took matters into her own hands.

Abigail hurried and presented David with gifts (two hundred loaves and two skins of wine and five sheep already prepared and five seahs of parched grain and a hundred clusters of raisins and two hundred cakes of figs) and apologized to David. He accepted her apology and spared her household.

When Abigail returned home, Nabal was holding a feast and was drunk, so she didn't tell him what happened with David. "In the morning, when the wine had gone out of Nabal, his wife told him these things, and his heart died within him, and he became as a stone. And about ten days later the Lord struck Nabal, and he died." (1 Samuel 25:37-38)

After Nabal's death, David took Abigail to be his own wife.
Why ever Abigail married Nabal, we'll never know. We do know she had to deal with her badly behaved husband. Even when he wasn't worthy of respect, she still wisely tried to correct his mistakes. She may not have done it with the utmost respect (in verse 25, Abigail tells David, "Let not my lord regard this worthless fellow, Nabal, for as his name is, so is he. Nabal is his name, and folly is with him.") but she did work hard to protect their household.
Even if your husband isn't worthy of respect now, keep doing respectable things. And keep praying. You never know what may happen … God may hand him over to the folly of his ways like Nabal, or He may change him into a respectable man.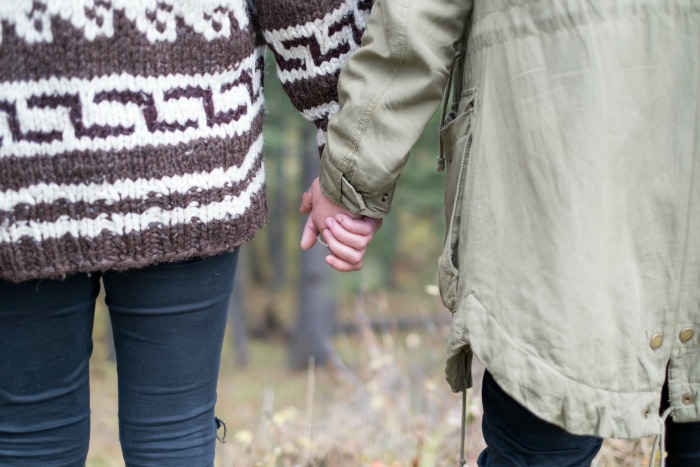 A wife's influence
As you treat your husband with respect and as you patiently pray for him, look for changes over time. (I'm not talking about days or weeks … but years.)
As I think of the power of a wife's influence on her husband, I think of the humorous tale of a woman and her mayor husband:
As they're driving around town, they happen to pass by the wife's ex-boyfriend, who works as a garbage collector.
"If you would have married him," the mayor says, "you would be the wife of a garbage man … NOT a mayor."
"If I would have married him," the wife retorts," HE would have been mayor."
Instead of wondering what comes first – a husband or a well-respected man – we need to be more concerned about how we are helping our husbands and treating them with respect. As wives, we need to use our influence for good.
The Proverbs 31 woman is an excellent – and thorough! – biblical example of a woman who glorifies God with her life. Instead of only wondering what homemakers, wives and mothers could or should do, this passage of Scripture details it for us.

In my eBook, Becoming a Proverbs 31 Woman, you'll dig into the Proverbs 31 woman's life through 15 chapters filled with insight and deep questions designed to help you:

Become an Excellent Wife
Work With Willingness and Delight
Provide and Prepare Food
Imitate the Strength of the Proverbs 31 Woman
Help the Needy
Meet Your Family's Needs
Respect Your Husband
Use Your Talents
Laugh At the Days to Come
Use Words Wisely
Keep Busy at Home
Live a Praiseworthy Life
Summarize the Life of the Proverbs 31 Woman

Click here for more details about Becoming a Modern-Day Proverbs 31 Woman.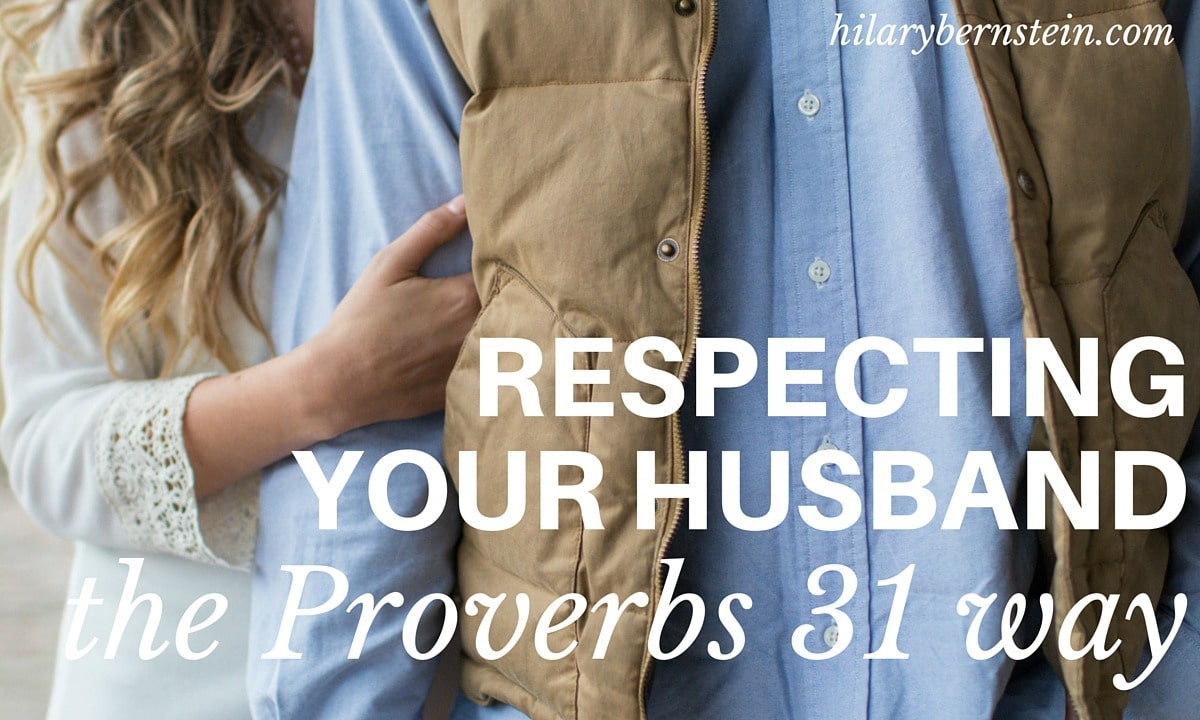 When it comes to respecting your husband, how are you doing?
Disclosure: Purchasing items through links in this post will result in a commission for No Place Like Home. Thank you for supporting this website!
Images by Pixabay