The Amazing Way God Can Transform Your Parenting
When parenting is difficult, turn to the Lord in prayer. It's one amazing way you'll be able to watch God transform your parenting.
Parenting is tough. In fact, it can sharpen and change you more than most responsibilities in life.
The entire scope of love and teaching and discipline day after day is incredibly intense – and unrelenting.
As I parent, I'm faced with my own weaknesses and shortcomings.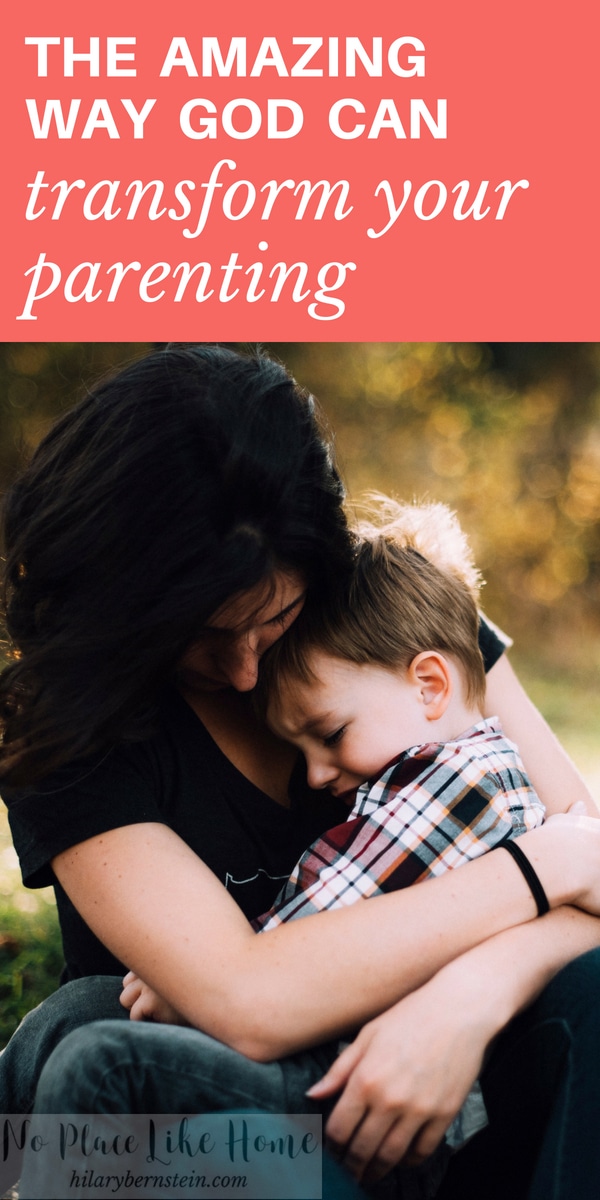 As I respond and react to my children, I'm often blown away by how much I need Jesus to help me get through my days.
I love my children dearly – but left to my own will and tendencies, I'll mess up my whole shot of parenting in no time at all.
On my own, I'm impatient and grumpy. I focus on trivial, temporal issues. I get worn out and feel like quitting.
But with the Lord, everything changes.
By praying and depending on Jesus, I'm given patience. I find joy. I realize the blessing that comes with raising children – and raising them to glorify God. I experience renewed energy, strength, and perseverance.
It may seem pretty obvious, but I prefer parenting when the Lord is working through me.
In fact, I love to watch the way He transforms me into the mom He wants me to be.
However, just because I pray for a while about my children and my parenting efforts, and I begin to notice a change, it doesn't mean I'm changed forever.
No, just like a plant, I need continual watering from the Lord.
If I'm not abiding in Him each day, my parenting efforts get all dried out and withered. Like Psalm 1:3 says, "He is like a tree planted by streams of water that yields its fruit in its season, and its leaf does not wither. In all that he does, he prospers."
Noticing a difference
So exactly what do I do when I notice a difference in my own life and parenting?
First of all, prayer is vital.
Far too often I forget to pray – and far too often I see the consequences.
But when I pray for my children and for the Lord to use me in their lives, I'm more open to the Spirit's leading. I'm calmer and more patient. I tend to look at things with an eternal perspective.
Second, it's beneficial to help turn my children's eyes – and my eyes – to Jesus.
I can do that by reading the Bible together. I like to play music that points to Jesus when we're driving in the car or when I'm working in the kitchen.
It also happens when we're sitting around the table at mealtimes and happen to talk about the Lord and His work in this world.
The third thing I make sure I do is to try to put others before myself.
That definitely means my husband, and it also means my children.
I try to remember what life was like when I was their ages.
I try to think about what they truly need from me. Is it love? Is it attention? Is it a listening ear?
And I try to push pause on the rest of my life and give them what they need.
Whenever I do pause, I notice that I always have enough time in my day to get to the rest of my tasks.
In your own home, you'll also see glimpses of the amazing way God can transform your parenting as you pray, turn your eyes toward Jesus, and try to put others before yourself.
How have you watched God transform your parenting?
Check out these other posts, too:
Disclosure: Links in this post may be affiliate links. This means that, at no added cost to you, I may make a commission on products purchased through these links. Thank you for supporting this website!
All images courtesy of Unsplash.