You won't love every single place you live. So how can you deal with your everyday life when you hate your home?
Just because you have a home, it doesn't mean you have a home sweet home. In fact, it's very possible you hate the home you're living in right now.
Something terrible might have happened in your home and you can't stop rehashing the memories.
You may feel suffocated by loss while you're in your home.
Maybe you're living with such strained relationships that they've tainted your entire home experience.
You might have been forced to move from a home you loved into your current home – and now all you can feel is hurt and resentment.
So what do you do?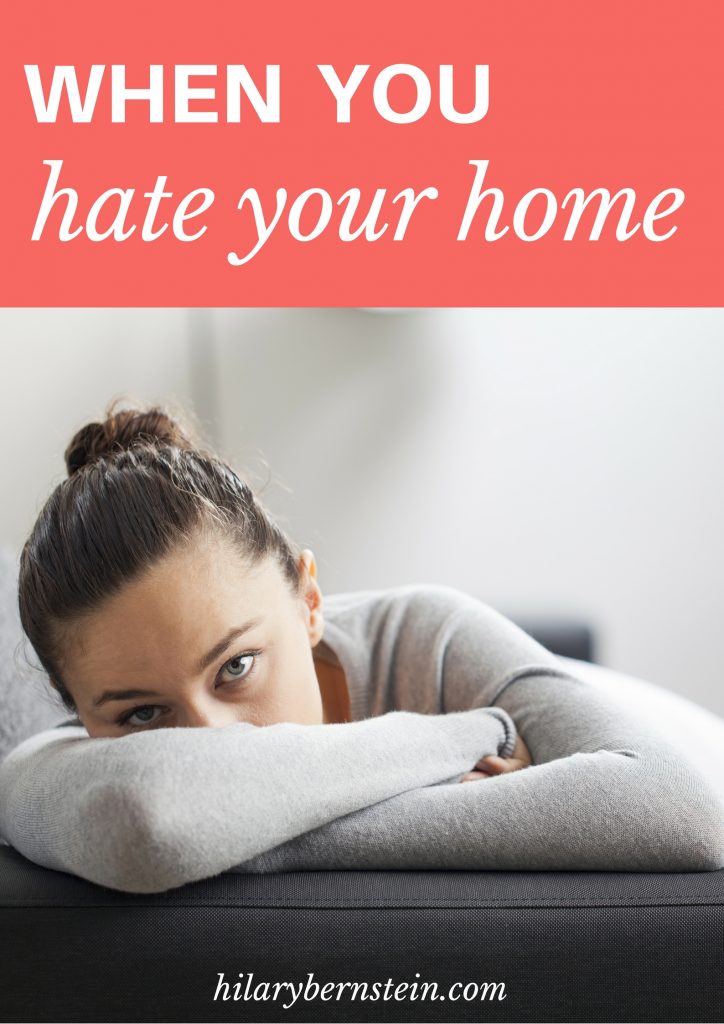 Seasons of endurance
I know that you can't always live in a home sweet home. I've been there.
When I was single and supporting myself on a meager journalism salary, I just didn't have the budget to rent a nice apartment. So I lived where I could afford – and those places were anything but the greatest apartments.
I nicknamed one of my homes my "Munchkin apartment" because it had slanted ceilings that were 6 feet tall at the peak. (Good thing I'm short!) When I moved in, that tiny place reeked of cigarette smoke, had burn marks of cigarettes in the middle of the kitchen linoleum, and had a harvest gold oven and avocado green refrigerator.
I think my mom might have cried when she first saw where I'd be living. If not, she probably should have. But, it was all I could afford. The worst part of living there, though, was dealing with the loneliness of being single – and living with a cautious fear of all my male neighbors since I was young, single, and all by myself.
Ten years later, when I was a wife and mother, I dealt with a lot of disappointment and discouragement when my husband and I had to sell the house that we loved so we could relocate for a job. Because we both had been downsized, a new job ensured we could feed our children.
But when we moved from our modest three bedroom home to a tiny two bedroom apartment, I hated it. It didn't feel like second best. It felt unendurable.
For 14 months, I raised a 2-year-old and 6-month-old feeling trapped. Hopeless. Hating how cramped everything was and never feeling like I had room or contentment to just enjoy my family.
The day we discovered my husband had a new job offer and we were delivered out of that city, I dropped to my knees and cried tears of joy as I praised and thanked the Lord. After feeling oppressed and trapped for more than a year, I finally felt free – and hopeful that we could find a new home to love.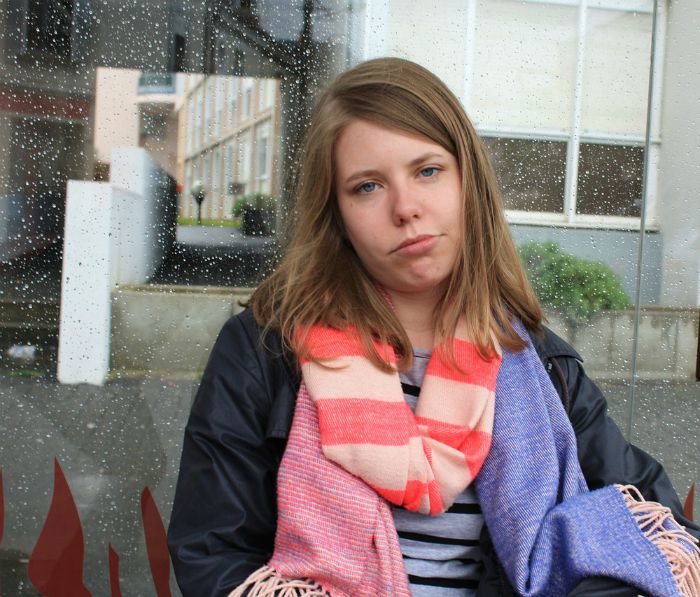 When you hate your home
When you're there in the unbearable place of tolerating where you live because you have to, what do you do?
Positive thinking won't help solve anything. When your friends tell you it can't be that bad – but you know that, for you, it is – it's almost impossible to look on the bright side.
The one and only thing I can suggest is to pray.
Pray for contentment.
Pray for peace.
Pray for a better attitude.
Pray for a new home.
Pray for deliverance.
Pray for healing for your spirit and strained relationships.
Pray and thank God for this opportunity to rely on Him.
Pray to learn what the Lord is trying to teach you.
The Lord will work and help you through. And as He does – and you're waiting in this place – remember that this world is not your home. (I like how the New Living Translation sums up Hebrews 13:14: "For this world is not our permanent home; we are looking forward to a home yet to come.")
He's the only one who fully knows the desires – and disappointments of your heart. And He's the only one who can truly help.
As you put your hope and trust in God, watch how He develops your endurance. He may bring you to a new home here on earth, or He may not. You may not have the home sweet home you've dreamed of, but through it all, He will be with you. He is enough.
Wish you had any other home than the one you're in? You NEED to read Erica Layne's 9 Things to Love About Your Lived-In, Imperfect Home.
Do you hate your home? Have you hated a home in the past? How have you resolved those feelings?
Disclosure: Purchasing items through links in this post will result in a commission for Home to a Haven. Thank you for supporting this website!