The Surprising Solution to Daily Homemaking Success
Feel like you're having daily homemaking success? If not, make a huge difference with this one simple solution!
For years, I thought I was really botching up my home. At the same time, I loved creating a haven wherever I lived, and I actually enjoyed working around my house.
But consistency just wasn't there.
As much as I tried to fit my grand housekeeping plans (and I had plenty of them!) into my busy schedule, they never worked out. Without the motivation to stick to a daily housekeeping routine, I felt like a failure.
My deep cleaning was sporadic, and even though my home looked clean, I focused on thinking about the messy nooks and crannies that I hid from the rest of the world. Plain and simple, I felt like a homemaking fraud.
It didn't matter if other homes were like mine – or messier and dirtier. It didn't even matter if other homes were cleaner. I found myself fixated on how I felt like my homemaking time and energy were limited. Any kind of real homemaking success felt like it was limited to once a year when I worked hard to finish my spring cleaning.
Then I realized a surprising truth that transformed the way I thought about my homemaking.
A turning point
One day several years ago, when I was knee deep in washing my babies' cloth diapers and trying to feed and care for my young family, I realized my home was quite possibly the dirtiest it had ever been.
With the natural interruptions that babies bring, I didn't have time to scrub. When my kiddos outgrew their newborn and infant stages, baby food and toys were thrown everywhere. Even though I had a chance to accomplish something during naptime, I was so physically tired and terrified to make noise and wake them that I didn't want to start into big cleaning projects. (In fact, I started blogging during those quiet naptimes instead of cleaning!)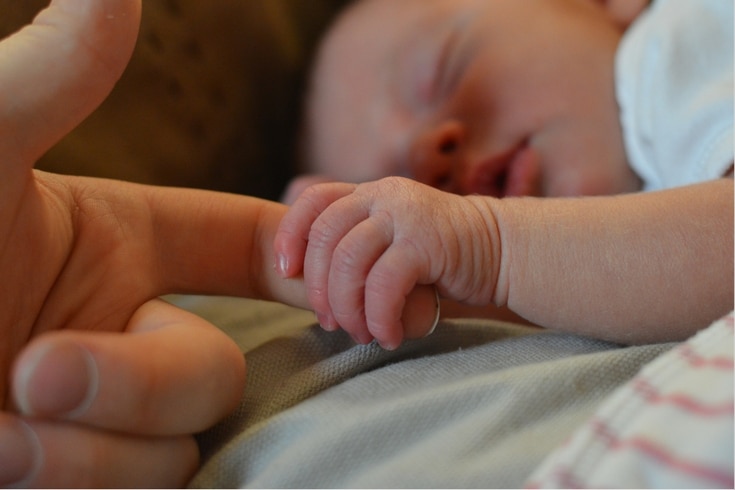 Even though life felt horrendously messy, I realized my own surprising solution to daily homemaking success:
If I just could accomplish two or three basic housekeeping tasks each and every day, I was successful.
At the time, if I could just do three things – make my bed in the morning, complete a load of laundry, and make sure any dirty dishes were cleaned up by the time I went to bed – my housekeeping for the day was a huge success. Believe me, there's nothing like waking up and walking into a kitchen where dirty dishes aren't overflowing in your sink!
This revolutionized my thinking. And it transformed my perspective from living in defeat to confidently knowing I accomplished something in my day. It might seem like the bare minimum, but I was keeping up with chores in my home.
Non-Negotiable Daily Chores
My babies are now in elementary school, but the simple solution of creating Non-Negotiable Daily Chores still is the foundation of my homemaking.
By knowing what three to four daily chores I need to accomplish each and every day, I can go to bed each night feeling like all is well in the world. Deep cleaning gets put off for a later day, but it's OK. I don't keep unrealistic expectations and mentally beat myself up if I can't fit deep cleaning into my days. For my current season of life, maintenance cleaning works well.
Today, my Non-Negotiable Daily Chores are the same as the beginning (making my bed, doing a load of laundry and washing dishes) – but I've added a late afternoon pick-up, so the main living areas of my home are presentable. Some rooms tend to stay messy (like my kids' rooms!) but I don't worry about it – I know I can tackle those messes on another day.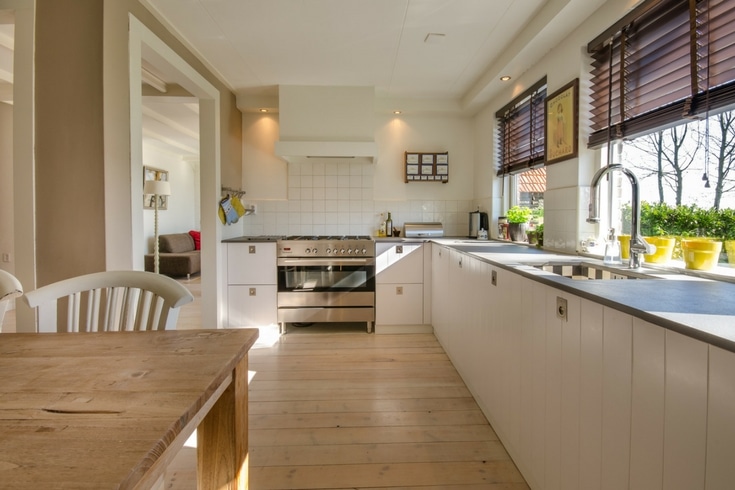 It's important to note that Non-Negotiable Daily Chores are perfect when you're living through a taxing, busy season of life. Deep cleaning still will need to be done at some point. You'll still need to make time for decluttering and purging. But by accomplishing just a few key chores every day, you know you're keeping up with your home. And you know you're actually finishing something.
What are your Non-Negotiable Daily Chores?
As you consider what tasks you'd like to choose as your Non-Negotiable Daily Chores, it's vital that you stick to a maximum of three or four. Don't overdo it! Many more than that and you're setting yourself up for failure.
Think about the areas in your home you really want to make sure are clean. Then focus on those simple chores every day. If you find yourself not being able to complete a chore every day, it's possible that it's a negotiable chore and you don't truly need to do it daily.
As you work on your own Non-Negotiable Daily Chores in your home, enjoy the consistency that comes in knowing that you're actually accomplishing something in your home each and every day. And enjoy the peace that will come knowing that you have daily homemaking success!
Currently, do you feel like you have daily homemaking success? What Non-Negotiable Daily Chores would you like to try?
Disclosure: Links in this post may be affiliate links. This means that, at no added cost to you, I may make a commission on products purchased through these links. Thank you for supporting this website!
All images courtesy of Pexels.