Help Children Learn by Teaching Them How to Clean
Did you ever think that you're actually helping your children learn by actually teaching them how to clean and do housework?
Think back to your childhood: Were you taught how to do housework? Or was it just assumed that you'd figure it out once you grew up and moved out on your own?
Believe it or not, some parents don't teach their children basic homemaking skills.
For one reason, it may not seem like they need to – maybe a cleaning lady comes once a week. Or maybe conveniences like a dishwasher make it unnecessary to teach children how to wash dishes by hand.
But cleaning and basic care for a home isn't something that comes instinctively. Of course a baby doesn't know how to do laundry. Similarly, a toddler doesn't know how to vacuum, a young boy or girl doesn't know how to wash dishes, and a teenager doesn't know how to deep clean anything … unless they're taught.
Unless you're demonstrating the right (and wrong) way to do basic homemaking chores, your child – no matter his or her age – will have a hard time trying to figure out how to clean on his or her own.
But everyone should learn how to care for their homes – because if your child grows up and spends a few years as a college student, he or she will be glad they know how to cook a basic meal, wash and dry a load of laundry, wash dishes by hand, and do a quick clean up around a dorm room or apartment.
And if and when they get married, your future son- or daughter-in-law will be thrilled to have some help around the house! (Every day I'm thankful my in-laws taught my husband how to cook – and I'm thankful for his years of cooking experience in restaurant jobs!)
Learning these basic life skills during childhood will only help your son or daughter throughout his or her life.
When to start teaching
It's important for children to realize that work goes into family life and a home. They don't get to just snap their fingers and have their maid of a mother meet their every want. (If you're doing that, stop.right.now.)
Once your children are old enough to help, start involving them with work around the house.
It may take a little longer than usual to teach them how to do the work – but once you teach them and they get the hang of their chores, it should get easier.
If your children are too young, don't worry. Let them see you do the work, but try to involve them as much as you can. Instead of expecting them to do their own laundry at age 4, see if they'll help you sort clothing – or pair up cleaned and dried socks.
Once your children begin to master their chores, let them take responsibility for getting it done.
And when they get older, add or change different chores.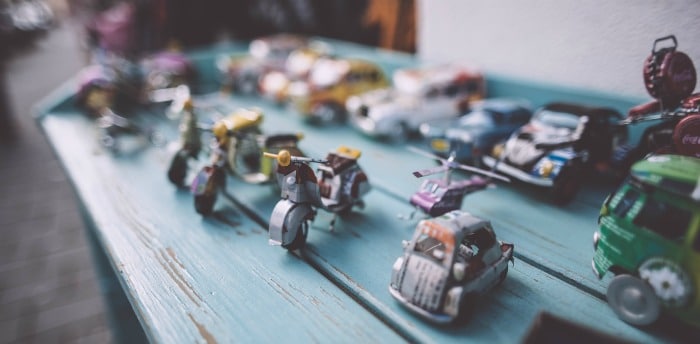 Chore ideas for children
Before you teach your children what to do around the house and start assigning chores, first think about how you would like to equip them.
What do you think they need to know? I have just a few ideas, but add or remove any to tailor your family's needs:
Cooking
How to cook breakfast, like fry eggs, scramble eggs, hard boil an egg, make an omelet, and make pancakes. (Breakfast foods are great, because you can eat them at any meal … plus, they're easy.)
How to heat and reheat food on the stove, in the oven, and in the microwave.
How to clean and prepare fresh vegetables and fruit.
How to put groceries away.
Cleaning
As you teach your children to do these basic chores and housework, your work around your home eventually should get easier as you share tasks.
But there's a greater benefit to teaching them now.  You're helping them – and preparing them – for life as adults.
What have you done as you're teaching children to do housework?
Disclosure: Purchasing items through links in this post will result in a commission for Home to a Haven. Thank you for supporting this website!
All images courtesy of Pixabay.